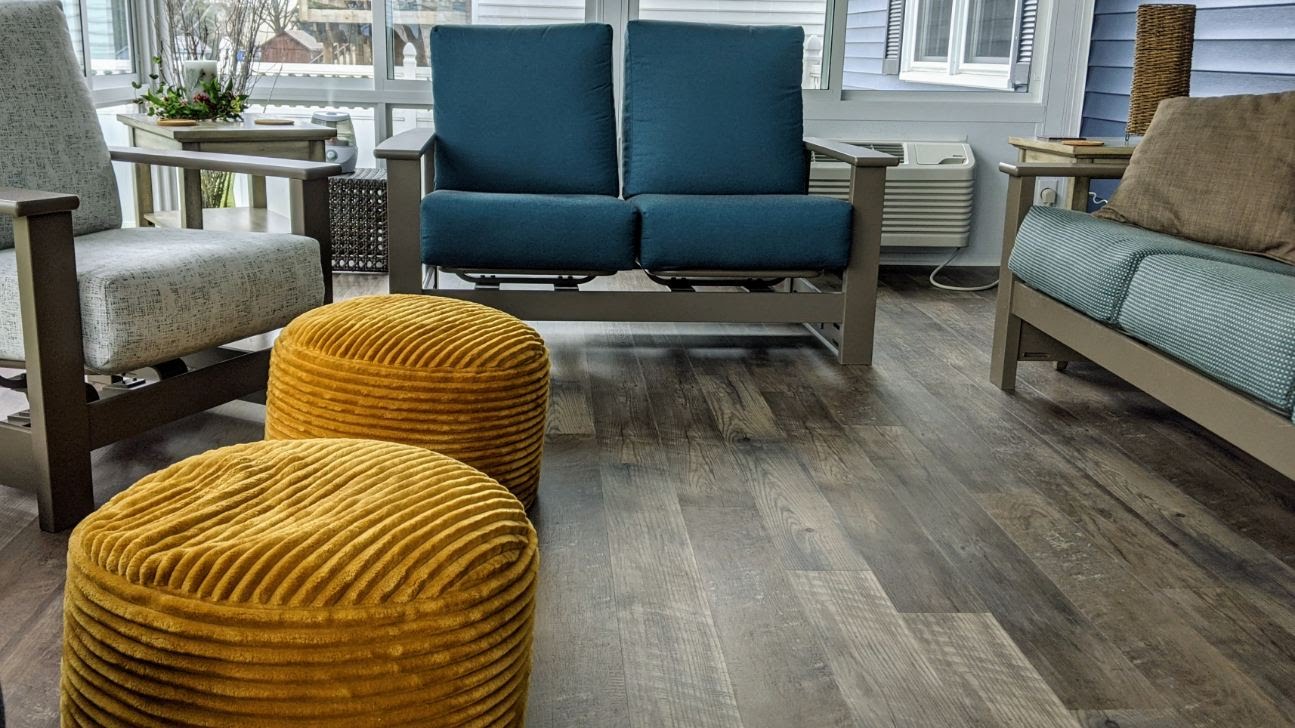 The Pros and Cons of Luxury Vinyl Plank Flooring
October 12, 2022
What You Should Know About LVP Luxury Vinyl Plank Flooring
If you're in the market for new flooring, you've probably considered luxury vinyl plank (LVP) flooring. This type of flooring has grown in popularity in recent years thanks to its durability, affordability, and aesthetic appeal. But is LVP the right choice for your home? Let's take a closer look at the pros and cons of this type of flooring so you can make an informed decision.
Pros of Luxury Vinyl Plank Flooring
There are several reasons why luxury vinyl plank (LVP) flooring has become so popular in recent years. First and foremost, LVP is incredibly durable. It's water-resistant, scratch-resistant, and dent-resistant, which makes it ideal for busy households with children and pets. LVP is also very easy to clean; a quick sweep or vacuum followed by a damp mop is all it takes to keep these floors looking like new.
In addition to being durable, LVP is also one of the most affordable flooring options on the market. It's typically cheaper than solid hardwood floors, yet it offers a similar look and feel. And because LVP is so easy to install, you can even save money on installation costs by hiring a professional or doing it yourself.
Finally, LVP provides homeowners with a wide range of aesthetic choices. These days, there are LVP products that mimic the look of just about any type of flooring material, from classic hardwood to trendy distressed wood. There are a wide variety of colors as well. No matter what your personal style may be, there's an LVP product out there that will suit your needs.
Cons of Luxury Vinyl Plank Flooring
Although luxury vinyl plank (LVP) flooring offers many benefits, there are a few potential drawbacks to consider as well. First of all, LVP is not as forgiving as other types of flooring when it comes to subfloor imperfections. If your subfloor is uneven in any way, you'll likely be able to see those imperfections once your LVP floors are installed. As a result, it's important to make sure your subfloor is level before proceeding with an LVP installation.
LVP can be noisy underfoot if it's not installed properly. Because LVP planks are typically thicker than conventional vinyl sheet goods, they can creak or squeak when walked on if they're not installed over a level subfloor due to gaps and movement. Some LVP is designed to be glued down to the subfloor (usually only for wood subfloors).
Making sure you tightly secure the flooring to the subfloor can usually remedy unwanted noise by ensuring that the planks are properly glued or nailed down during installation. Not all LVP is meant to be glued or nailed to the subfloor. For flooring over concrete, you will typically select what is called a floating LVP floor. Check with a professional to make sure you get the best LVP for your circumstance. 
Is LVP Flooring Right For You?
Overall, luxury vinyl plank (LVP) flooring is a great option for busy households that are looking for an affordable flooring solution that is both durable and attractive. When installed properly, this type of flooring can last for years with minimal upkeep required. While it is much easier to install than traditional wood flooring, tile or carpet, we still recommend working with a professional to make sure you protect your investment. When you purchase and install LVP by yourself from a giant home improvement store, you void the warranty. By trusting a professional company like Elizabethtown Flooring to deliver your materials, prepare your sub-flooring, and install your new LVP, you can have beautiful floors done for you that will be guaranteed to last years. 
Find out more about our flooring and service options by calling (717) 367-8744 today or contacting us here to speak to our friendly team of professionals. We care about your flooring project and even offer financing options to help get you started today!
Related Articles