Carpet Tile Flooring
Elizabethtown Flooring is your one-stop-shop for tile flooring, offering virtually unlimited options in ceramic tile and carpet tile flooring as well as tile installation.
Let us help you create custom flooring with carpet tile installation to enhance your rooms and highlight unique areas in your home. Our inventory of modular carpets and square carpets can be fitted to suit your needs with design flexibility.
While wall-to-wall carpeting is most luxurious, carpet tile flooring does offer durability, design flexibility, and lasting comfort.
Carpet tile floor installations can be easily installed, lifted, and moved and may be a more cost-effective choice compared to wall-to-wall carpeting. Because they are installed in units, damaged areas can be easily replaced with spot repair.
Additionally, service technicians can easily remove tile installations if maintenance or access to underfloor cables and pipes are needed below the flooring substrate.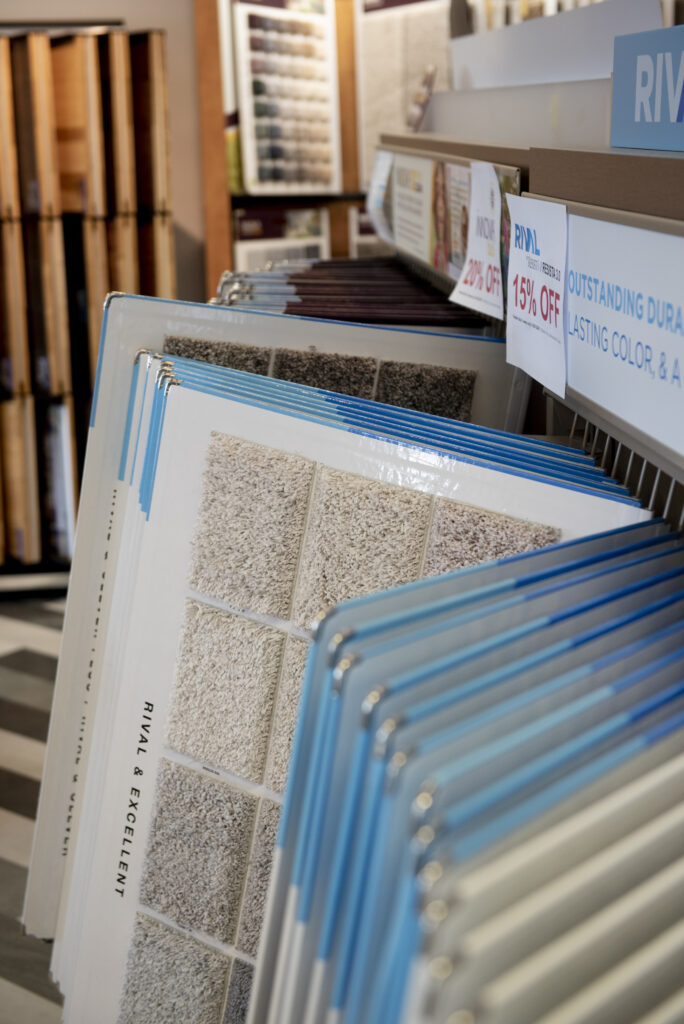 CARPET TILE FLOORING BRANDS
J+J Invision
Pentz
Mohawk Commercial
Shaw Commercial
Philadelphia Commercial
Beaulieu
Gibraltar
Carpet Tile Care & Maintenance: Carpet squares require the same routine maintenance as any other type of carpeting, including regular vacuuming, spot removal, and stain prevention. A stained or worn carpet tile, however, can be removed and swapped out for a new one at very little cost. That is not the case with wall-to-wall. When using spot-removal products on carpet tile flooring, always test spot a small area first and follow the manufacturer's recommendations.
View Our Flooring Options