Hardwood Flooring
Hardwood floors are easily maintained, beautiful, and can last for generations.
Our hardwood flooring varieties are suitable for pets, performance, high traffic, and can meet your waterproof hardwood flooring needs. Choose from various grain styles and various woods like ash, hickory, oak, pine, and more.
Our trained and certified installers will make sure your hardwood flooring installation goes perfectly: confirming the installation project with you before starting and leaving the area clean after installation. We'll conduct a walk-through with you to ensure your satisfaction.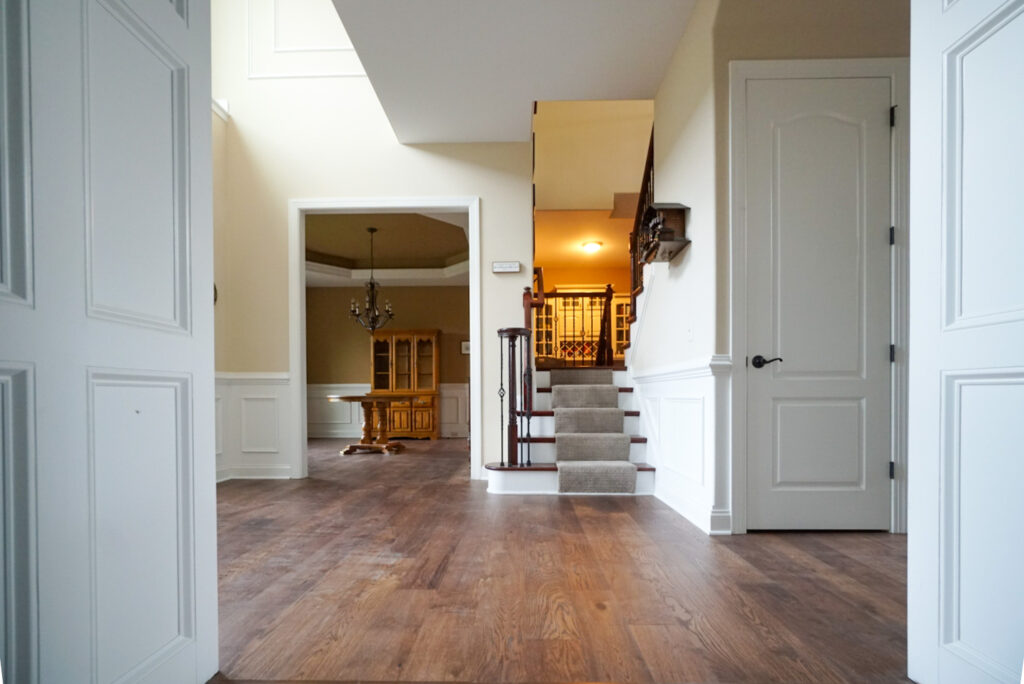 HARDWOOD FLOORING BRANDS
Armstrong
Lauzon
Superior
City Floors
Bruce
Mercier
Mullican
Anderson
Floorcraft
Aquadura Waterproof Hardwood
Ready to Browse?
What are types of hardwood flooring? Hardwood flooring is engineered from multi layers of wood layered in different directions and topped with a veneer, or it is solid wood species. Hardwood floors come in strip, plank, hand-scraped (distressed/antiqued look), or wire-brushed styles.
Is hardwood flooring good for basements? Solid hardwood is not ideal for moisture-prone areas of the home nor rooms with high humidity. However, engineered hardwood can work well in a basement. Engineered hardwood can offer the flexibility for hardwood flooring installation above, at, or even below grade. All our hardwood flooring styles and selections are clearly labeled for performance in a variety of conditions and applications.
Our flooring experts will assist you in choosing the hardwood flooring that best meets your needs.