Flooring Installation
Elizabethtown Flooring – Located in Lancaster County
Design | Comfort | Solutions
About Flooring Installation
Are you ready to upgrade the look and feel of your home with new floors? Whether you're looking for the clean and classic look of hardwood flooring, or prefer the popular and durable option of vinyl plank flooring, Elizabethtown Flooring, Lancaster county's premier flooring contractor, is here to help. Our team of expert flooring installers understand the importance of start to finish professionalism including proper design and layout, floor preparation, installation, and finishing. Protect your investment with flooring installation that will last and come with an impressive 5 year warranty. Select one from our eye-catching flooring options to compliment your kitchen, living room, bedrooms, bathrooms, dining room, and entire house! We offer carpet, tile, ceramic, hardwood, vinyl, and other durable, easy to clean flooring options. Call our team today to get started, and have all of your floor installation questions answered personally.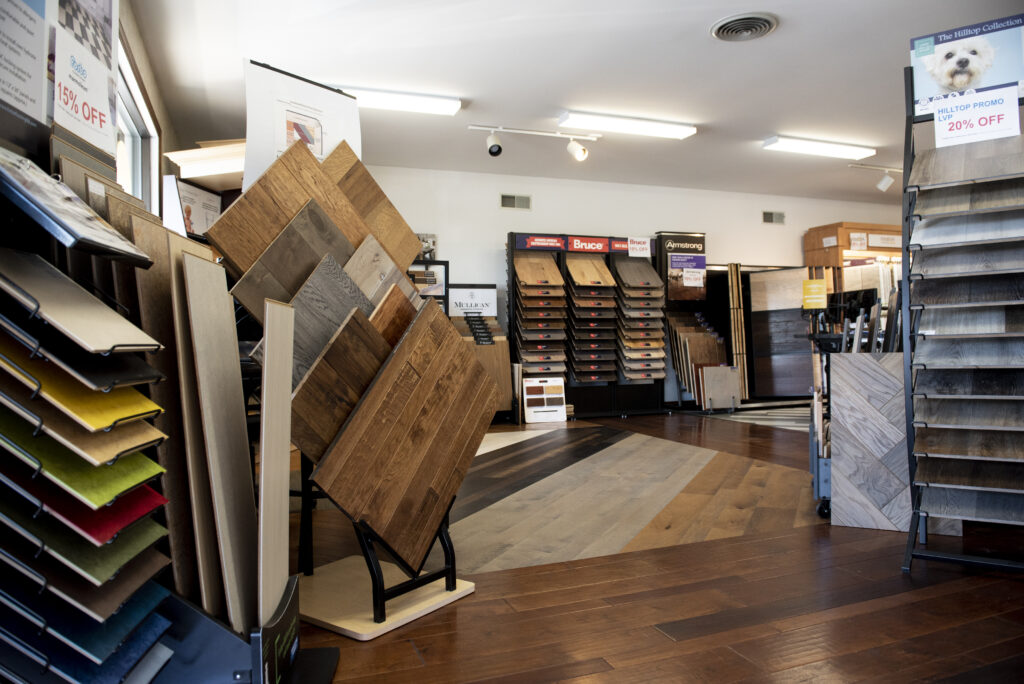 Types of Flooring Elizabethtown Installs
When it comes to deciding on which flooring to choose for your home, there is a lot to consider. You will need to pick a style to match your home's aesthetic, a color that you will enjoy looking at for years to come, and material that will match your family's lifestyle. Fortunately, we offer a wide variety of styles, colors and flooring materials to choose from, so you can get exactly what you're looking for. You may already have an idea of which types of flooring you want in each room and area of your home. Or, you may have just started your new flooring search. Either way, by browsing through this floor installation guide below, you will have a much better understanding of which flooring options are best for your unique needs. We will also share what to expect when you get your flooring professionally installed by Elizabethtown Flooring.
Other Considerations for Choosing New Flooring
You may want to have one consistent type of flooring throughout your entire home, or you might prefer to break it up with multiple looks and materials. By thinking about what type of weather your city frequents, and what kinds of activities take place in your home (kids who play sports, pets, etc), you can plan accordingly to choose flooring that will be easiest to maintain. All of our flooring when professionally installed is guaranteed to last, and choosing flooring that is best suited for your needs you will be able to keep it clean and new looking.
---
Hardwood floors are the subtle, sophisticated beauty your home needs. Lasting for generations and suitable for all types of uses, from pets to high traffic areas, our selection of hardwood floor varieties ensures you find exactly what you're looking for! Choose between ash, hickory, oak or pine woods to create a unique look in any room. Our certified installers guarantee expert installation every time: they confirm details with customers before starting work so that expectations match reality; then perform walkthroughs once finished to assure complete satisfaction with their services, leaving no mess behind.
Elizabethtown Flooring is proud to carry the top Hardwood Flooring brands so you can get the best available flooring from a company you trust. Choose from brands with popular styles and colors like: Armstrong, Lauzon, Superior, City Floors, Bruce, Mercier, Mullican, Anderson, Floorcraft and Aquadura Waterproof Flooring.
Hardwood flooring offers more than just beauty and durability to a home. From multi-layered engineered wood topped with veneer, to solid varieties like strips and planks, there are countless options available! For something truly unique, consider hand scraped or wire brushed styles that give a distinct antiquated look. No matter your choice of style or species, hardwood is sure to elevate the interior design of any space!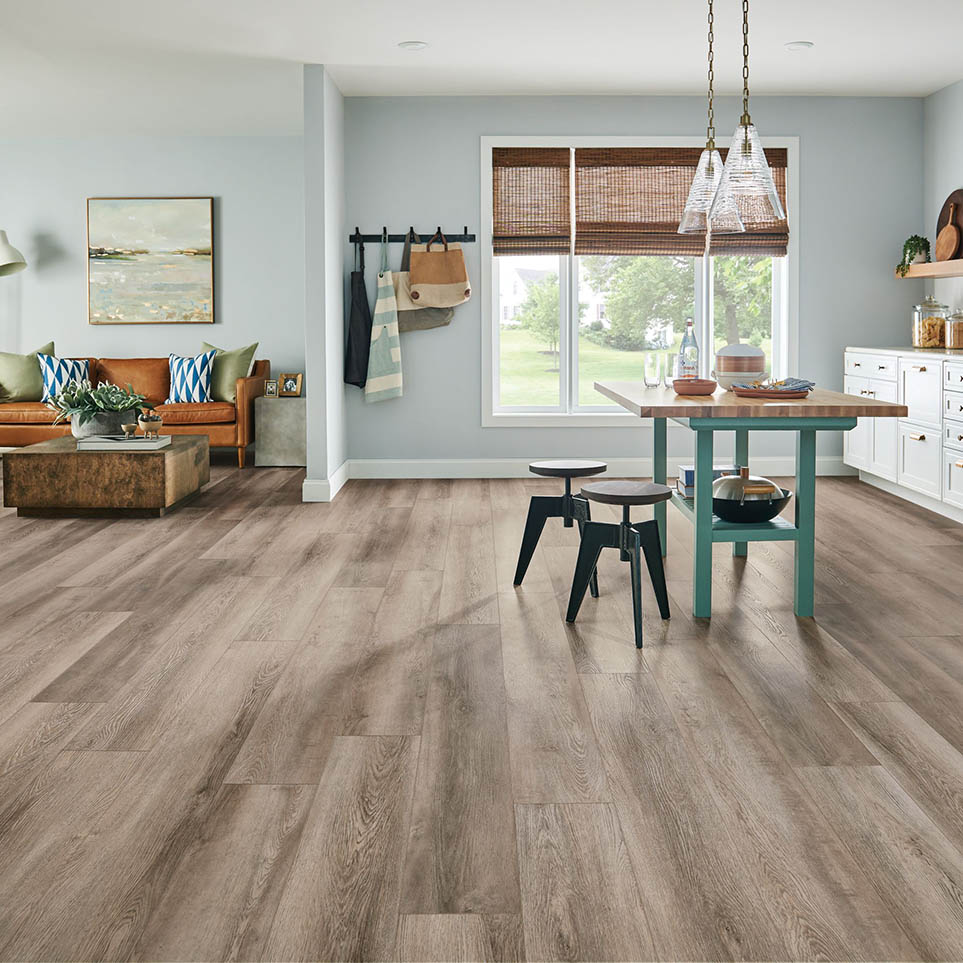 Luxury Vinyl Tile is the latest trend in luxury flooring. This stylish product is able to mimic the look of wood, stone, and ceramic tiles while providing additional durability and flexibility. Coming in a variety of finishes and textures, luxury vinyl tile is an affordable way to enhance your home's interior aesthetics while also offering superior wear protection. Luxury Vinyl Tile can be used as a primary flooring solution or as an accent piece that adds sophistication and luxury to any room. With its range of choices, luxury vinyl tile is perfect for any project or space.
Vinyl tile offers excellent sound-proofing qualities, which can help to reduce ambient noise throughout your home, as well as being waterproof so it is ideal for high moisture areas such as kitchens and bathrooms. Not only does Luxury Vinyl Tile provide a wonderful aesthetic to any home but it is also highly durable, withstanding wear and tear over time better than other flooring options.
Elizabethtown Flooring is proud to offer the top LVT brands including: Mannington, Downs H2O, Engineered Floors, Galvanite, Forbo Flooring, Karndean, Marketplace, Pentz, Invision, J+J Flooring, Mohawk, Shaw, Beauflor, MSI, Happy Floors, XL Flooring, Drop N Done, EZGrip MCE, Flexiplank, EZ Fit.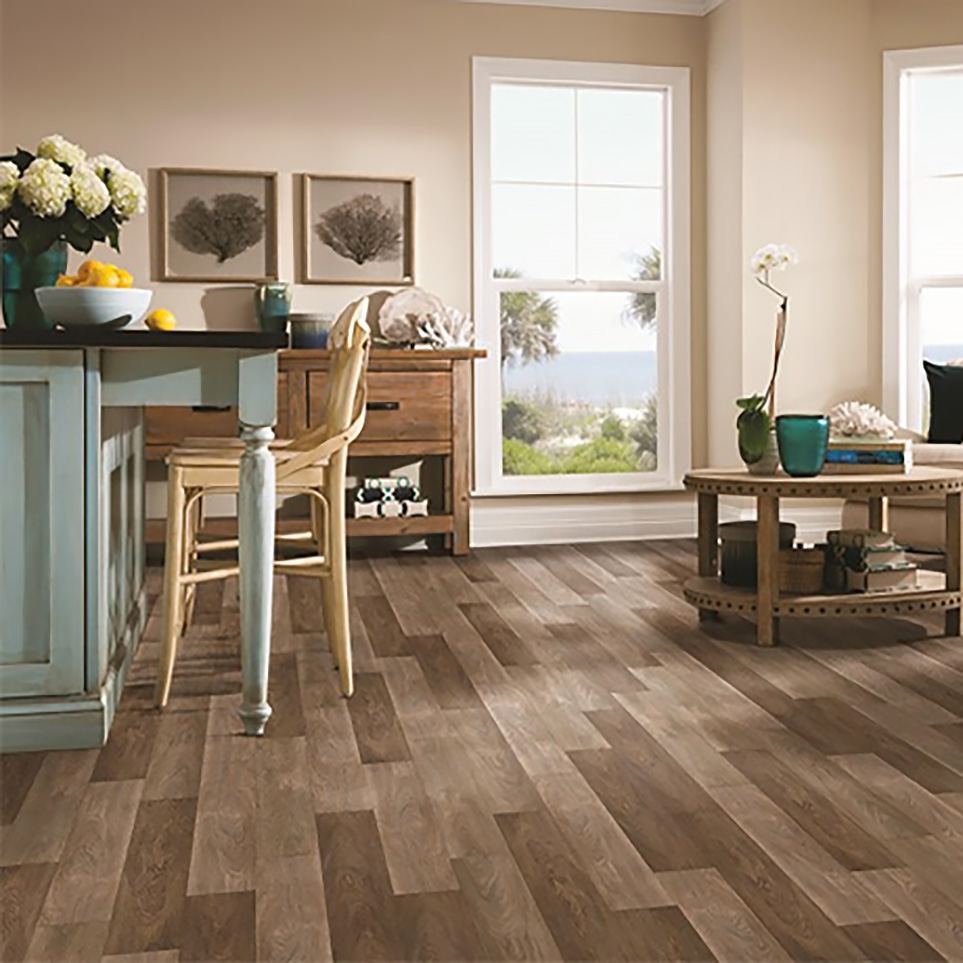 Transform your home with custom carpet tile flooring that offers design flexibility and lasting comfort. Compared to wall-to-wall carpets, modular or square tiles are easy to install, lift up and move according to need. Plus they can be easily spot repaired if damaged! In addition, our service technicians have no problem removing a section should maintenance access become necessary below the floor's surface.
Care & maintenance of carpet tiles is easy! Vacuum like regular carpet, and treat with carpet cleaning products when needed. Carpet tiles come in a variety of colors, styles and thicknesses. For a high traffic area like your home office, opt for a thinner low pile carpet. For living rooms and bedrooms that require more luxury and comfort opt for higher pile carpets.
Elizabethtown Flooring offers a great selection of trusted Carpet Tiles from supplies that are known for quality and durability. Some of the brands we install are: J+J Invision, Pentz, Mohawk Commercial, Shaw Commercial, Philadelphia Commercial, Beaulieu, and Gibraltar.
Looking to add a touch of comfort and coziness in your home? Carpet flooring can be the perfect solution for you! From cut-loop carpets that bring an air of sophistication, to shag styles which evoke a sense of opulence, there's something out there sure to suit all tastes. Our dedicated professionals will help every step of the way from carpet selection to home preparation, and installation through completion. We even offer a free consultation to make sure get the right carpet for your home needs *(some restrictions apply to free consultation, call for details).
Need carpet now? Elizabethtown Flooring stocks 5-8 styles of ready-to-cut carpet for anyone who needs carpet as soon as possible! We carry the Nation's top brands of carpet including stain and fade resistant options, allergy friendly and hypoallergenic materials, and pet-friendly carpets. Some brands we carry include: Mohawk, Shaw, Anderson Tuftex, Dixie, Beaulieu, Design Distinctions, Gibraltar, Hearth & Home Innovia, Resista and more! See the full list of Carpet brands here.
Carpet flooring will always be a great choice for homes that desire a touch of comfort and warmth. Carpet will generally last if it is cared for, and work well with subfloors that have imperfections. Furniture can be replaced immediately after installation which means you can get back to living faster. Preparation is quick and easy, and can be done fully by our team if you prefer, including moving your furniture. Call for details!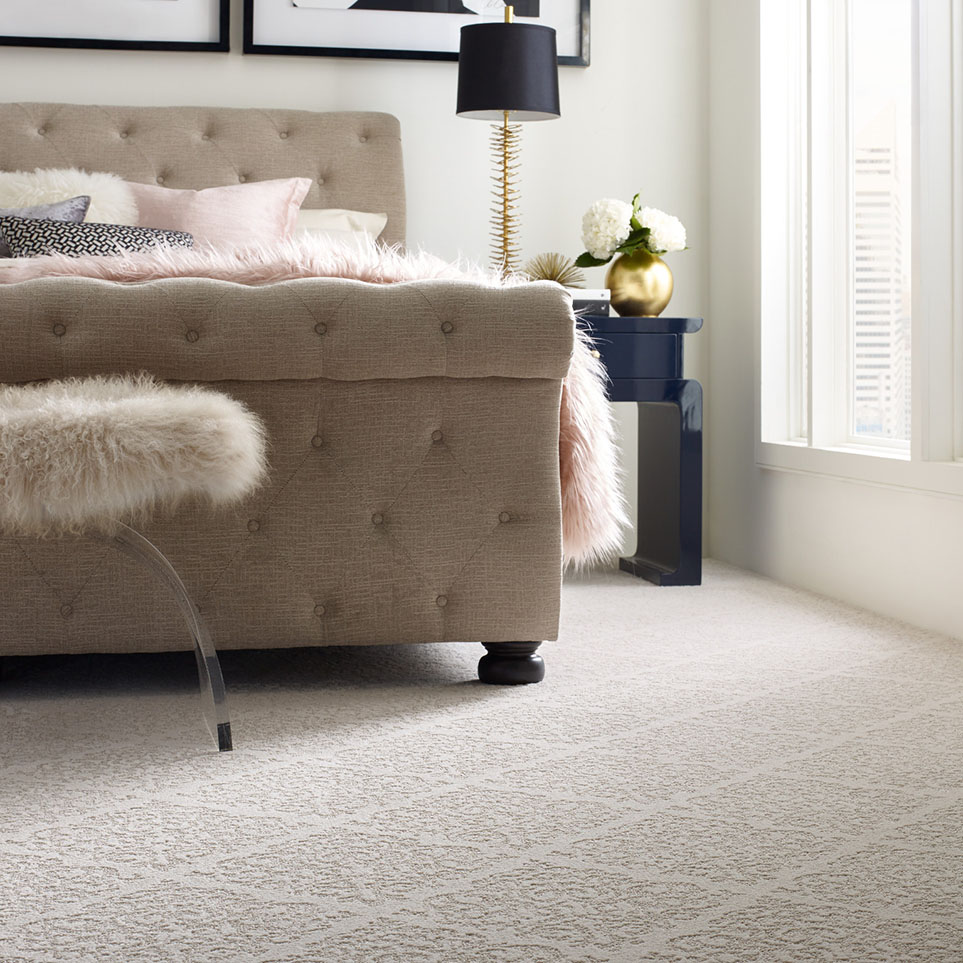 Ceramic tile flooring offers superior durability and style for all types of households. Made from clay or a mixture of organic materials, these tiles come in many shapes and sizes that are glazed or unglazed to offer something unique for your home décor needs. With enhanced resistance against dents, scratches and ease when cleaning. Ceramic is also perfect if you have pets at home, and it works great with heated floors! Explore our wide range today to discover family-friendly waterproof options that'll last the test of time.
Enjoy the beauty of ceramic tile while basking in warmth. Consider a shower tile installation with DITRA-HEAT to add warmth to your floors. DITRA-HEAT by Schluter® Systems enables homeowners to add floor warming capabilities to your tile flooring that can be programmed. When connected to WiFi, the thermostat can be controlled via the web or mobile app.
Tiles typically come in ceramic, porcelain, or stone. We clearly label our ceramic tile for their performance regarding various conditions and applications. Choose your tile to match your decorative tastes, your budget, with performance and durability in mind. Choose from our selection of top ceramic tile brands including: Conestoga®, Daltile®, Florida Tile®, Emser, Happy Floors, Italian Tile, MSI, Schluter® Systems and Soki Tile.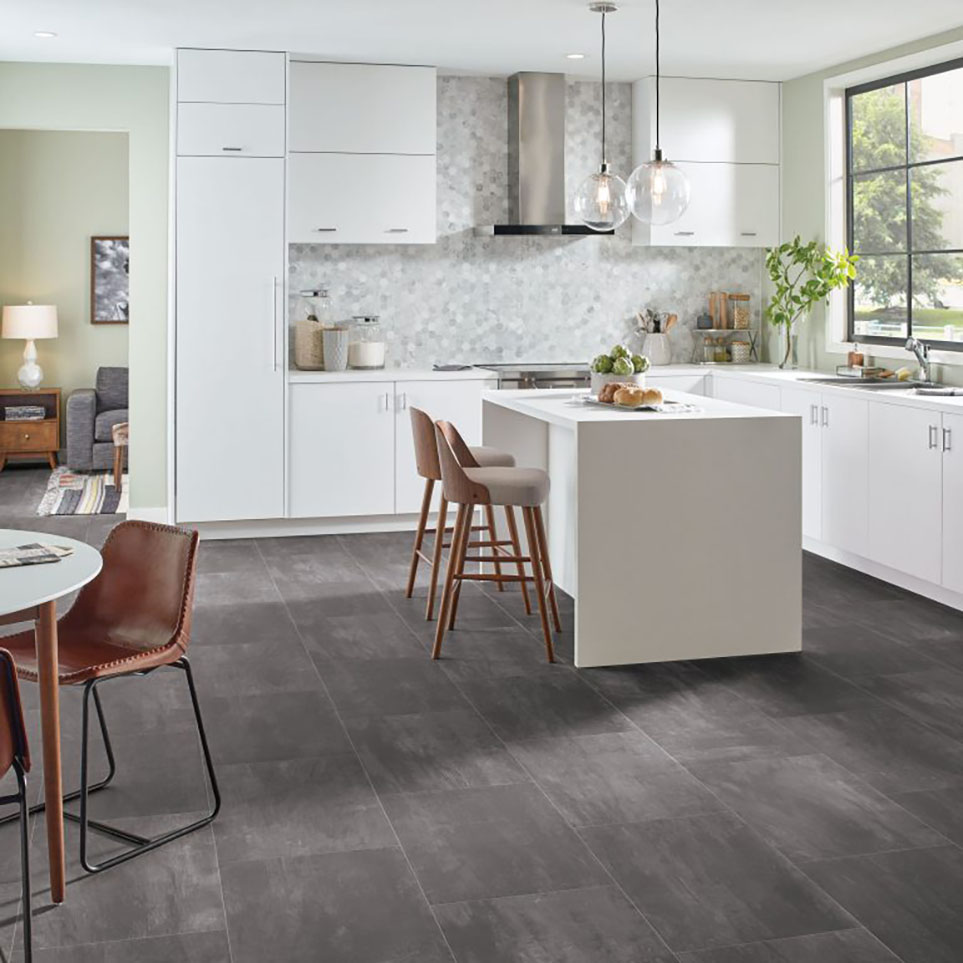 Elizabethtown Flooring is committed to providing eco-friendly flooring options that are good for the environment and your home. Forbo's Marmoleum, renowned as one of the world's leading sustainable materials, contains 97% natural raw materials while offering easy installation with less maintenance than other products on the market. In addition to their marmoleum line, they also offer Vinyl and Flotex made from recycled content – all designed with sustainability in mind.
Make your home even more beautiful while helping the environment by exploring our eco-friendly flooring options. Bamboo and cork are natural materials providing an elegant look that can be used in any room of your house withstanding wear, tear and foot traffic like a champ! Our low VOC solutions are safe for your family's health, while keeping Mother Nature happy. Browse through our inventory today for all the details you need on these green choices!
Ask our specialist about Eco & Green Friendly flooring today to see if it is the right choice for you. Our environmentally conscious flooring is built to last just like traditional flooring, and is just as easy to maintain. Learn more about the brands and styles we offer here.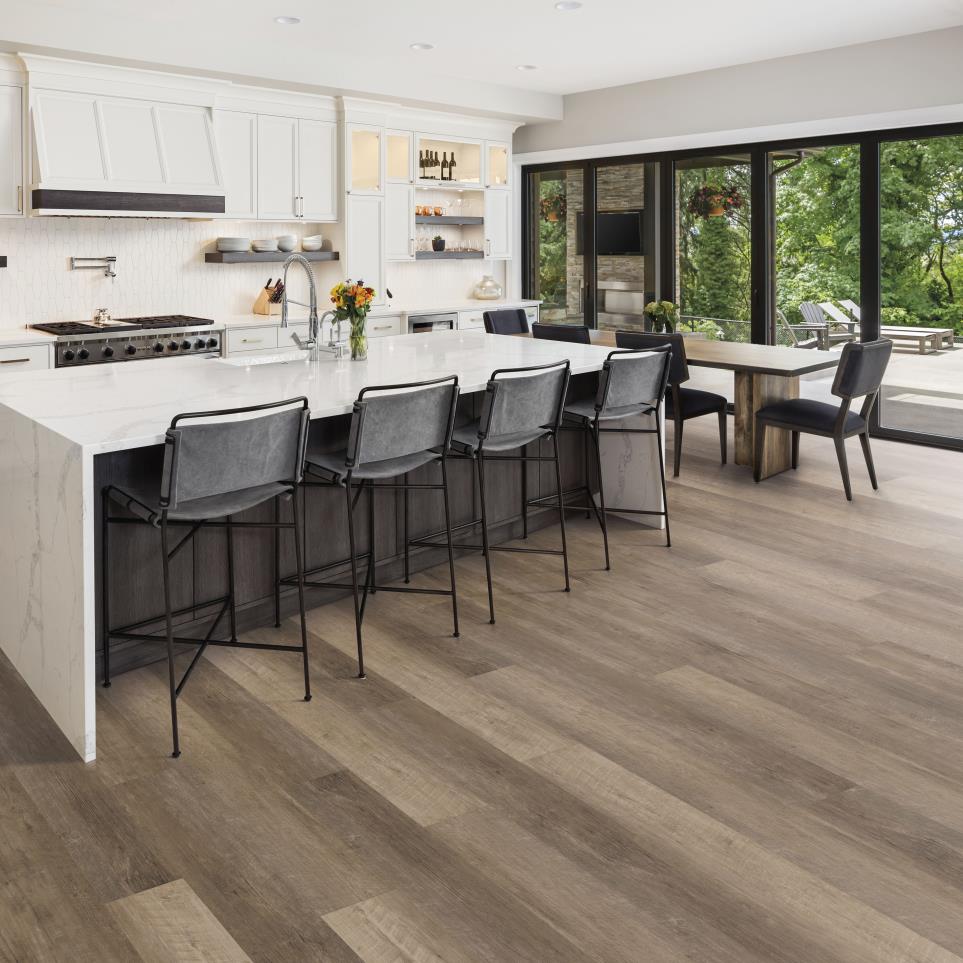 Get the best of both worlds… value and comfort! Our sheet vinyl flooring offers a waterproof solution that's perfect for kitchens and bathrooms. With its soft texture beneath your feet, you'll enjoy luxurious style at an affordable price point.
Resilient vinyl from Elizabethtown Flooring is an especially viable option for providing beautiful and durable flooring in rental units or when vinyl flooring installation is planned for numerous rooms. A great option for a tight budget, or when you want a semi-temporary solution to buy some time before moving or adding more long term flooring. Get the look and comfort of high-end flooring without the high price tag. A great option for new homeowners and first time buyers!

We carry several trusted name brand Vinyl & Resilient Flooring options including: Mannington, Mohawk, Congoleum, Floorcraft, Armstrong. Speak with one of our experts today to see if Vinyl & Resilient flooring is the right choice for you.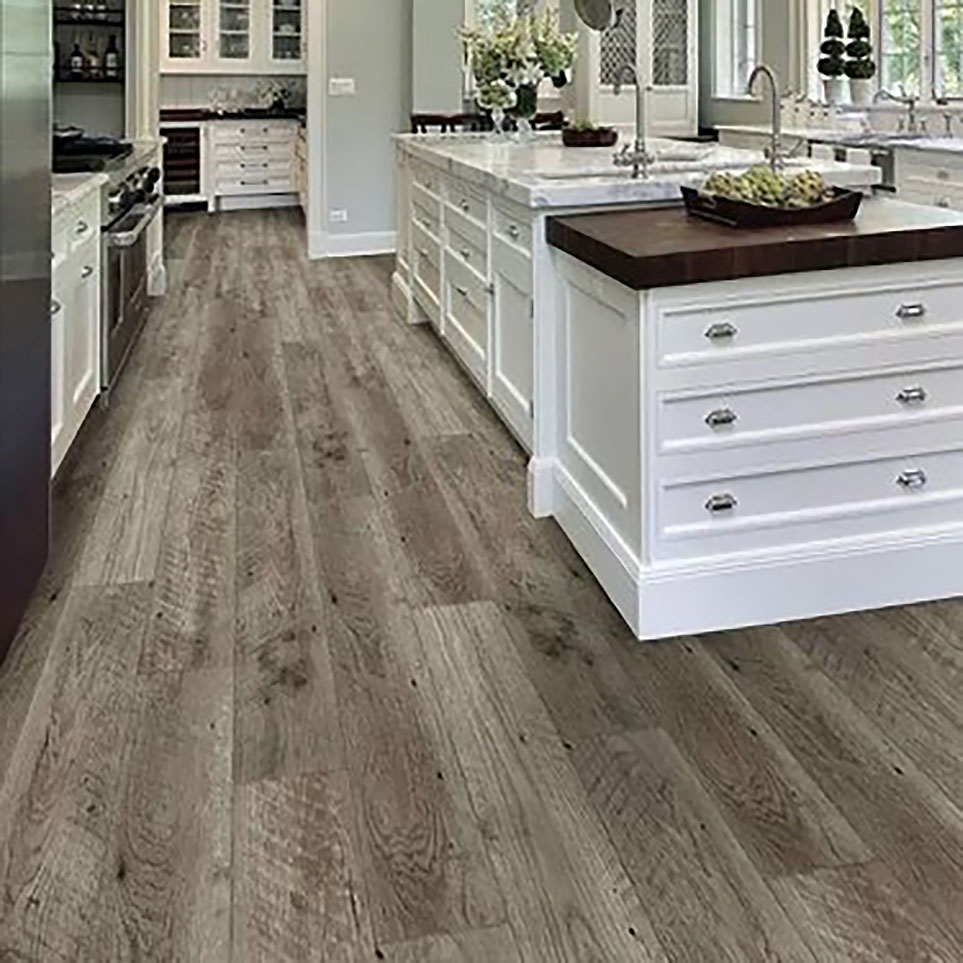 ---
Floor Removal & Preparation For New Flooring
If you are looking to replace your current flooring with a new type of flooring, then it is important to understand that the process of preparation and removal is just as important as the installation itself. Taking care of the existing floor before laying down a new one is essential in order to ensure that the new floor is properly installed and will last for many years to come. Flooring installed over improperly prepared sub-flooring can void your warranty and cause breakage, separation, noise and potential damage to the subfloor. Let's take a look at what goes into preparing and removing your floors before installing new flooring.
Existing Floor Removal Process
The first step in replacing your current floor with a new one is to remove the old flooring. Depending on the type of material you have, this could involve scraping off glue, tearing up old carpets, or chipping away at tile. It's important to consult with a professional when removing any type of flooring so that it can be done correctly without damaging the underlying subfloor or creating hazardous debris. Once all of the old materials have been removed, it's time to move on to the next step.
Preparation
Now that the existing floor has been removed, it's time for preparation. This involves cleaning and leveling the subfloor so that it is ready for installation of your new flooring material. Cleaning involves sweeping away any dust or debris from previous construction work or from removing the old material, while leveling involves ensuring that there are no bumps or dips in the surface so that your new material will lay flat and look great when finished. Properly preparing your subfloor will help ensure that everything goes smoothly during installation and create an even better finished product.
Underlayment Installation
Once you have cleaned and leveled your subfloor, you may need to install an underlayment if necessary for sound absorption or moisture protection depending on what type of material you are installing. Trust our professionals to help make sure that this step is done correctly as using incorrect products here can lead to problems in both performance and aesthetics down the line. Once your subfloor is properly prepared, it's time to start laying down your beautiful new floors!
Floor Preparation Things To Note
Preparing and removing floors before installing new ones is an essential part of any home renovation project involving changing out one type of floor for another. Whether replacing carpet with tile or hardwood with laminate, taking care during removal and subsequent preparation steps helps ensure a successful installation process from start to finish as well as helps create a better looking end result. Understanding all of these steps helps you as a homeowner to be more informed about what goes into your renovations so you can make better decisions about how you want your floors done.
Once you purchase your flooring, there is no going back. This is why it is so important to have it professionally installed over a professionally prepared floor. If you attempt to install your new flooring yourself, and do it incorrectly or without proper preparation you can potentially ruin your flooring materials and waste a lot of time, energy and money. Our team of experienced professionals can get your flooring prepped, installed and ready for use quickly so you can focus on the more important things in your life like spending time with friends and family.
---
Flooring Installation FAQs
How much does floor installation cost?
The cost of floor installation can vary greatly depending on the type of flooring being installed, the size of the area being covered, and other factors such as the condition of the subfloor and any necessary preparation work. Hardwood flooring tends to be more expensive to install than laminate, for example. On average, you can expect to pay $6-$10 per square foot for professional installation of most types of flooring, although this price can be higher or lower depending on the specific project. It is best to get a quote from a flooring contractor to get a more accurate estimate for your specific situation.
How long does it take to install new floors?
The amount of time it takes to install new floors can vary depending on the size of the area being covered and the type of flooring being installed. Simple installations of smaller areas, such as a single room with laminate flooring, can often be completed in just a few hours. Larger projects or those that involve more complex materials, such as hardwood or tile, can take several days to complete. The condition of the subfloor and any necessary preparation work can also impact the length of the installation process. In general, it is best to consult with a flooring contractor to get a more accurate estimate of the time required for your specific project.
Do I have to leave my house to have new flooring installed?
It is generally not necessary to leave your home while new flooring is being installed, although the process can be disruptive and create dust and noise. If you are concerned about being present during the installation process, you may want to consider making arrangements to stay elsewhere, such as with friends or family or in a hotel. This can be especially helpful if you have young children or pets who may be sensitive to the noise and activity of the installation. However, if you prefer to stay in your home while the work is being completed, it is usually possible to make arrangements with the flooring contractor to minimize disruption and ensure a smooth process.
Does new flooring come with a warranty?
Most types of new flooring come with some form of warranty from the manufacturer. The specifics of the warranty can vary depending on the type of flooring, the manufacturer, and the retailer. In general, flooring warranties cover defects in materials and workmanship and may also cover wear and tear under normal use. Some warranties may be limited to specific time periods, such as 10 or 25 years, while others may have lifetime coverage. It is important to read the terms of the warranty carefully and to understand what is and is not covered. In some cases, the installation of the flooring may also be covered by a separate warranty from the contractor. It is a good idea to discuss the terms of any warranties with the flooring retailer or contractor before making a purchase.
Can I choose multiple types of flooring for different rooms?
Yes, it is possible to choose different types of flooring for different rooms in your home. This is a common practice and can help you create a cohesive design aesthetic while also allowing you to choose flooring materials that are well-suited to the specific needs of each room. For example, you might choose hardwood for your living room and dining room, while selecting tile for your kitchen and bathrooms due to their durability and resistance to moisture. When selecting multiple types of flooring, it is important to consider how the different materials will work together in terms of style and color. You may also want to consider the cost of installing and maintaining different types of flooring, as this can vary greatly.
What do I need to know before installing new flooring?
Here are a few things to consider before installing new flooring:

– Determine your budget: Installing new flooring can be a significant investment, so it is important to have a clear idea of how much you are willing to spend. This will help you narrow down your options and make informed decisions.

– Consider the type of flooring: There are many different types of flooring available, each with its own benefits and drawbacks. Consider factors such as durability, maintenance requirements, and style when selecting a material.

– Prepare the subfloor: The condition of the subfloor will impact the quality and longevity of your new flooring. Make sure the subfloor is clean, level, and in good condition before beginning the installation process.

– Hire a professional: While it is possible to install some types of flooring as a DIY project, hiring a professional contractor can ensure a high-quality result and may also be required by the manufacturer's warranty. Be sure to research contractors and get multiple quotes before making a decision.

– Think about maintenance: Different types of flooring have different maintenance requirements. Consider the time and effort you are willing to put into maintaining your new floors when making your selection.
How long before you can walk on newly installed floors?
The amount of time you need to wait before walking on newly installed floors will depend on the type of flooring and the specific installation process. In general, it is best to follow the recommendations of the manufacturer and the installer. Here are some general guidelines:

– Hardwood: Hardwood floors typically need to acclimate to the room for at least 48 hours before they can be walked on.

– Laminate: Laminate flooring can often be walked on immediately after installation, although you may want to avoid dragging heavy furniture or appliances over it for a day or two.

– Carpet: Carpet can usually be walked on immediately after installation, but it is best to avoid walking on it with shoes until it is fully dry.

– Tile: Tile should be allowed to set for at least 24 hours before walking on it.

Again, it is important to follow the specific recommendations of the manufacturer and the installer to ensure the best possible results and to avoid damaging the new flooring.
How long do I have to wait before I can put my furniture back on newly installed flooring?
The amount of time you will need to wait before placing furniture back on newly installed flooring will depend on the type of flooring that was installed and the manufacturer's recommendations. Here are some general guidelines:

– For hardwood, laminate, or engineered wood flooring, you should typically wait at least 24-48 hours before placing furniture back on the floor.

– For tile or stone flooring, you may be able to place furniture back on the floor after the grout has fully cured, which can take anywhere from 24-72 hours depending on the type of grout used.

– For carpets, you should typically wait at least 24-48 hours before walking on the carpet and 72-96 hours before replacing heavy furniture.

It is always best to follow the manufacturer's recommendations for the specific type of flooring you have installed. This will ensure that the flooring is fully cured and ready to support the weight of the furniture.
Can I have my new flooring installed over my existing flooring?
In some cases, it may be possible to install new flooring over existing flooring. However, there are a few factors to consider:

– The type of flooring you have currently installed: Some types of flooring, such as concrete or vinyl, can serve as a good base for new flooring. Other types of flooring, such as carpet or wood, may not provide a stable base for new flooring and may require removal before installing the new flooring.

– The thickness of the new flooring: The new flooring must be thick enough to hide any imperfections in the existing floor and to provide a stable base for the new flooring.

– The condition of the existing flooring: The existing flooring must be in good condition for new flooring to be installed on top of it. If the existing flooring is damaged or uneven, it may need to be repaired or removed before installing the new flooring.

It is always best to consult with a flooring professional to determine if it is possible to install new flooring over your existing flooring. They will be able to assess your specific situation and provide guidance on the best course of action.
Is hardwood flooring good for basements?
Solid hardwood is not ideal for moisture-prone areas of the home nor rooms with high humidity. However, engineered hardwood can work well in a basement. Engineered hardwood can offer the flexibility for hardwood flooring installation above, at, or even below grade. All our hardwood flooring styles and selections are clearly labeled for performance in a variety of conditions and applications.
---
Proudly serving Lancaster, York, and Lebanon counties with high-quality flooring options.