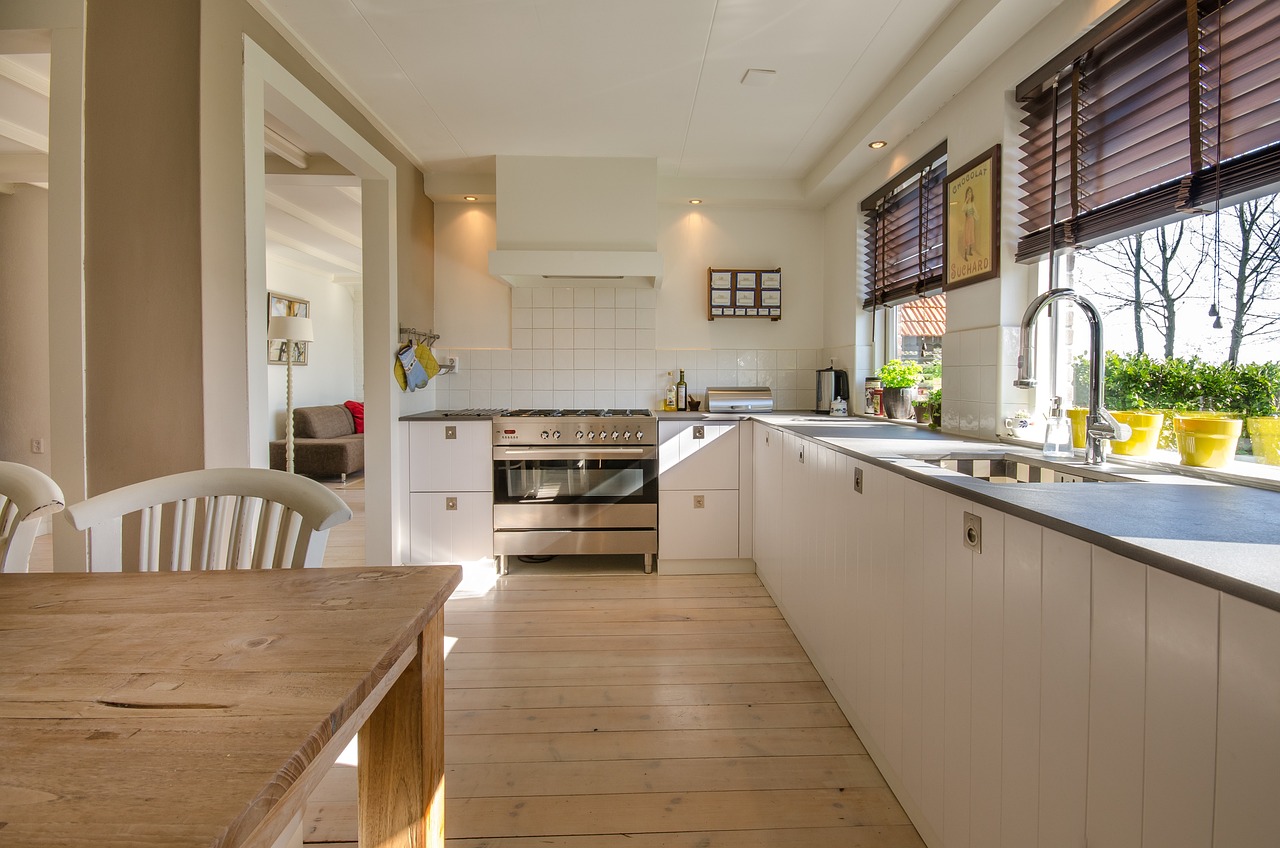 How to Choose Window Blinds in Etown Pennsylvania
August 10, 2023
The Best Shades & Blinds in Elizabethtown, PA
Window blinds play an important role in elevating both the visual appeal and functionality of your living spaces. Offering a timeless fusion of style and practicality, they empower you to manage natural light, privacy, and ambiance. Choosing the perfect window blinds for your home revolves around personal preferences, influenced by varied advantages and aesthetics. In this article, we delve into contemporary trends and popular choices in window blinds, enabling you to make well-informed decisions for your Elizabethtown, PA home. Here are a few key factors to consider when determining the best choice for your unique needs.
What's The New Trend With Window Blinds?
The latest window blind trends focus on blending functionality and design, allowing homeowners to craft stylish and intuitive living spaces. A notable trend is the integration of smart technology for remote control and automation via smartphones, voice assistants, or home systems, enhancing convenience and energy efficiency. Motorized blinds with light-adjusting sensors streamline routines and boost energy savings. Eco-friendly materials like bamboo and organic cotton are also gaining popularity for their sustainable appeal and natural look. Overall, the latest trends for most contemporary interiors encompass tech integration, sustainability, and a minimalistic aesthetic.
What Are The Best Blinds To Buy?
There are endless possibilities when it comes to mixing and matching your window blinds. The best blinds to buy will depend on what your priorities are, and what style you find most appealing. To help you make your selection, consider these types of blinds:
Faux Wood Blinds – A Classic with a Modern Twist
Faux wood blinds have gained significant popularity due to their durability and versatility. These blinds mimic the natural beauty of wood while being more budget-friendly and resistant to moisture. They are an excellent choice for rooms with higher humidity levels, such as kitchens and bathrooms. Faux wood blinds are available in various finishes and colors, making it easy to find the perfect match for your interior design.
Cellular Shades – Energy Efficiency and Elegance
Cellular shades, also known as honeycomb shades, are a fantastic option for homeowners who value energy efficiency and style. These blinds feature a unique cellular design that traps air, providing excellent insulation and helping to regulate indoor temperatures. Cellular shades come in a variety of opacities, allowing you to control the amount of light that enters your space. They offer a sleek, modern appearance and are available in an array of colors to complement your home's decor.
Solar Shades – Embrace Natural Light
If you're passionate about welcoming abundant natural light into your home while preserving privacy, solar shades might be your perfect match. Solar shades are designed to filter out harmful UV rays and glare while maintaining a clear view of the beautiful Elizabethtown outdoors. They come in different openness levels, allowing you to customize the amount of light you want to let in. These shades are particularly popular in rooms with large windows or breathtaking views.
Roman Shades – Elegance and Sophistication
Roman shades effortlessly combine the softness of fabric curtains with the practicality of blinds. They offer a timeless and elegant appearance that suits a variety of interior design styles. Roman shades come in a range of fabrics, patterns, and textures, enabling you to create a custom look that complements your space. Whether you prefer a sleek flat-fold design or a cascading waterfall style, Roman shades add a touch of sophistication to any room.
Vertical Blinds – Contemporary and Functional
Vertical blinds are a versatile option, perfect for sliding glass doors and large windows. They provide excellent light control and are easy to clean, making them ideal for high-traffic areas. Vertical blinds have evolved over the years, with modern designs offering a wide range of materials and colors. Whether you opt for vinyl, fabric, or even faux wood, vertical blinds remain a practical and contemporary choice.
What Type of Blinds Last The Longest?
Both faux wood blinds and aluminum blinds are engineered to withstand the challenges of everyday life, ensuring that they maintain their functionality and visual appeal over an extended period. Faux wood blinds are engineered to mimic the appearance of real wood while offering enhanced resistance to moisture, warping, and fading. Crafted from durable materials like PVC or composite wood, they are well-suited for environments with varying humidity levels, such as bathrooms and kitchens. Faux wood blinds provide the classic elegance of wood without the maintenance concerns, making them a popular choice for those seeking a durable and aesthetically pleasing option.
Aluminum blinds are recognized for their quality construction and resistance to wear and tear. They are highly durable and less likely to bend, crack, or fade over time. The metal composition of aluminum blinds makes them a solid choice for areas with high traffic or frequent use. Additionally, their sleek and contemporary appearance complements various interior design styles. Proper care and maintenance of both faux wood and aluminum blinds further contribute to their longevity, making them top contenders for homeowners seeking long-lasting window treatment solutions.
Ready To Get Your Window Blinds?
When selecting window blinds for your Elizabethtown, PA home, it's important to consider both style and functionality. The newest trends in window blinds, such as faux wood, cellular shades, solar shades, Roman shades, and vertical blinds, offer a plethora of options to suit your preferences and needs. Whether you're aiming for energy efficiency, elegance, or a contemporary look, our wide selection of window blind options will elevate your living spaces and provide lasting satisfaction. At Elizabethtown Flooring, we are committed to helping you find the perfect window blinds to enhance your home's beauty and comfort. Contact us today to book a visit to our showroom, and get new window blinds for every room in your home.
Related Articles