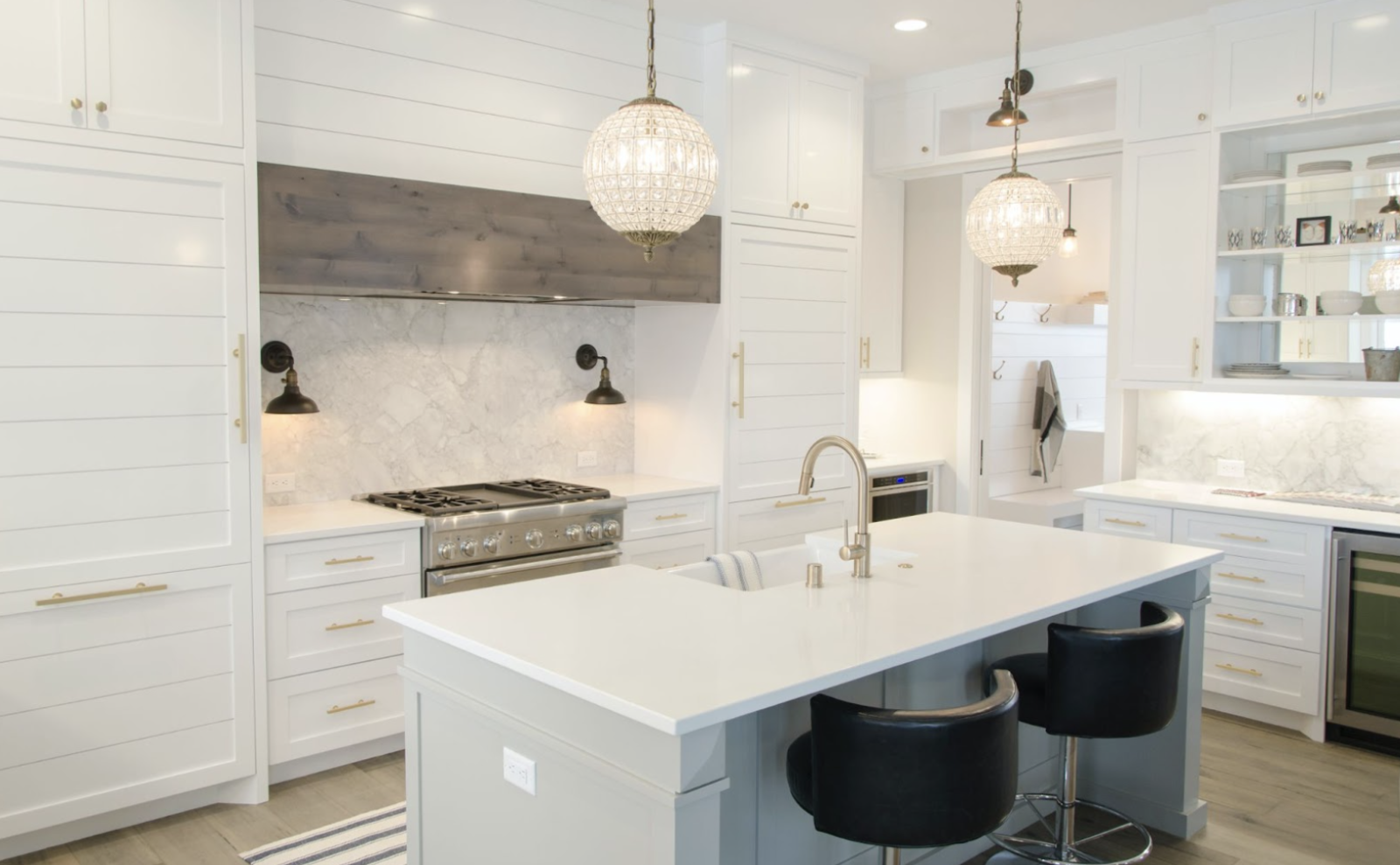 Top 5 Best Kitchen Backsplash Ideas
June 21, 2023
Stunning Kitchen Backsplash Ideas for Elizabethtown, Pennsylvania Homes
Is it time to update your kitchen with a new backsplash? If you're looking for a way to give your Elizabethtown, Pennsylvania kitchen a fresh new look, then a new backsplash not only adds to the aesthetic appeal of your kitchen, but also serves as a protective barrier against splashes and spills. With so many materials and designs to choose from, it can be overwhelming to decide which backsplash idea is right for you. To help you out, we've compiled a list of the top 5 best backsplash ideas for kitchens in PA. If you still have questions, or are ready to upgrade your kitchen after reading this, give us a call! Our team is always here to answer any questions you have, and help you pick out the perfect backsplash for your kitchen.
Top 5 Most Popular Backsplash Ideas
1. Subway Tile Backsplash
Subway tile is a classic backsplash material that has been popular for decades. It is versatile and can be used in a variety of kitchen styles, from traditional to modern. Subway tile comes in a range of colors and finishes, making it easy to customize. Choose a classic white subway tile for a timeless look, or mix and match colors for a playful vibe. Add a gray grout to give it a dramatic effect.
2. Glass Backsplash
A glass backsplash can give your kitchen a sleek and modern look. It is easy to clean and adds a reflective quality to the space. Glass kitchen backsplashes come in a variety of colors and finishes, allowing you to customize it to your liking. Consider a frosted or textured glass to add depth and interest.
3. Stone Backsplash
A stone backsplash can add a natural and earthy vibe to your kitchen. Stone backsplashes work well in rustic or Tuscan-style kitchens. Popular stone options include marble, travertine, and slate. A stone backsplash requires more maintenance than other materials, but it is sure to make a statement in your kitchen.
4. Metal Backsplash
A metal backsplash can add a modern and industrial vibe to your kitchen. Metals like stainless steel, copper, and bronze are popular options. A metal backsplash is easy to clean and durable. It can be used as a statement piece in modern kitchens or as an accent in traditional kitchens.
5. Mosaic Backsplash
A mosaic backsplash can be a fun and playful addition to your kitchen. It is a great way to add color and pattern. A mosaic backsplash is made up of small ceramic or glass tiles arranged in a pattern. You can create a custom design or choose from pre-made patterns. Consider using a mosaic backsplash as an accent wall to create a focal point in your kitchen.
Stylish Kitchen Backsplash Patterns
Kitchen backsplashes are not just for protecting walls anymore. They have evolved to become statement pieces that add character and style to any kitchen. The right backsplash pattern can complement your kitchen countertops and cabinets and pull together the overall design of your space. If you're looking to spice up your kitchen, consider these trendy backsplash patterns that are sure to make a statement in your home. Your Elizabethtown Flooring expert can help you decide which is right for your tile selection and kitchen aesthetic.
Square Set
Diagonal
Running Bond/Brick
Herringbone
Chevron
Basket Weave
Windmill
Interesting Backsplash Tile Shapes
Backsplash tiles come in a variety of different shapes and sizes which allows you to get a one-of-a-kind look in your kitchen. By choosing a combination of accent colors, pattern layouts, and tile shapes, you will create a true work of art for the heart of your home. The list of most popular tile shapes include: Square, rectangle, hexagonal, irregular, penny round. Some more unique shapes include: Arabesque, picket, wave, diamond, and fan or fish scale. When choosing your tile shape, make sure to consider the overall style of your home. Tile shape can really help to bring in an element of time and culture, so you'll want to make sure it doesn't clash with the countertops, cabinets, appliances, or flooring styles.
What is The Biggest Kitchen Backsplash Trend of 2023?
While the classic look of subway tiles may have taken the lead for trendiest backsplash for the last couple years, glass tiles are quickly approaching the first place spot in 2023. The most popular look and style this year is the sleek and modern look of glass tile. The variety of colors paired with the ease of maintenance gives glass tile backsplashes the advantage over most other tile materials. With an abundance of sizes, shapes, and colors, you can create truly unique patterns and looks with glass tiles. Glass tile is an affordable way to get an upscale look, and even offers the option for adding a bit of sparkle to your kitchen backsplash.
Ready ​​To Get Your New Backsplash Installed?
Updating your backsplash is a simple way to give your kitchen a fresh new look. There are lots of materials and designs to choose from, so it's important to choose one that reflects your personal style and lifestyle needs. The top 5 most popular backsplash ideas for kitchens include subway tile, glass, stone, metal, and mosaic; but there are also dozens of other choices available when you work with Elizabethtown Flooring. Each material has its own unique benefits and can be customized to your liking. Whether you're looking for a classic or modern look, there's a backsplash that's just waiting to compliment your kitchen!
Related Articles